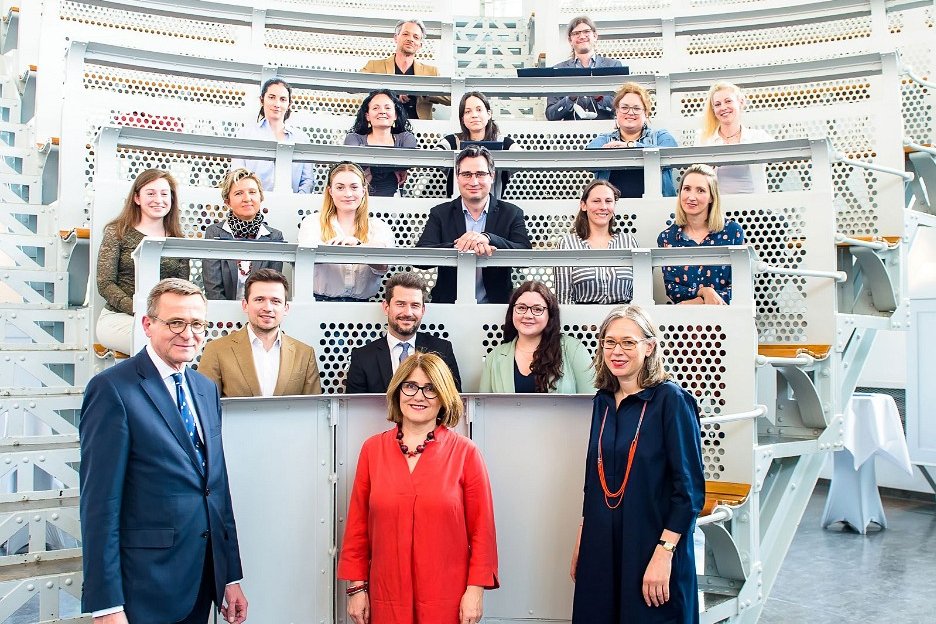 The Comprehensive Cancer Center (CCC) of MedUni Vienna and University Hospital Vienna awarded 14 research grants to innovative translational cancer research projects. The funds come from the proceeds of the Cancer Research Run and donations to the Cancer Research Initiative. The projects were selected by a jury of international experts. From a total of 60 submissions, the jury selected the 14 most impressive projects in terms of innovative research approach, oncological relevance and feasibility. The CCC Best Paper Awards were also presented in a ceremony held at the event in MedUni Vienna's Jugendstil auditorium. These awards recognize the seven best scientific publications by young CCC members.
Donors, sponsors and partners of the Cancer Research Initiative attended the award of the CCC research grants and the presentation of the projects, allowing them to see how their contributions were being used.
The grants were presented by Michaela Fritz, Vice Rector for Research and Innovation, together with Maria Sibilia, Director of the Center for Cancer Research and Deputy Director of the CCC. The winners of the Best Paper Awards were then presented with their awards by Joachim Widder, Head of the Department of Radiation Oncology at MedUni Vienna and University Hospital Vienna and Head of the CCC.
The range of projects spans many different entities, disciplines and scientific topics and reflects the broad context in which MedUni Vienna conducts cancer research. The research groups come from both clinical and basic science backgrounds. All 14 research projects follow a translational approach.
---