Award for outstanding research achievements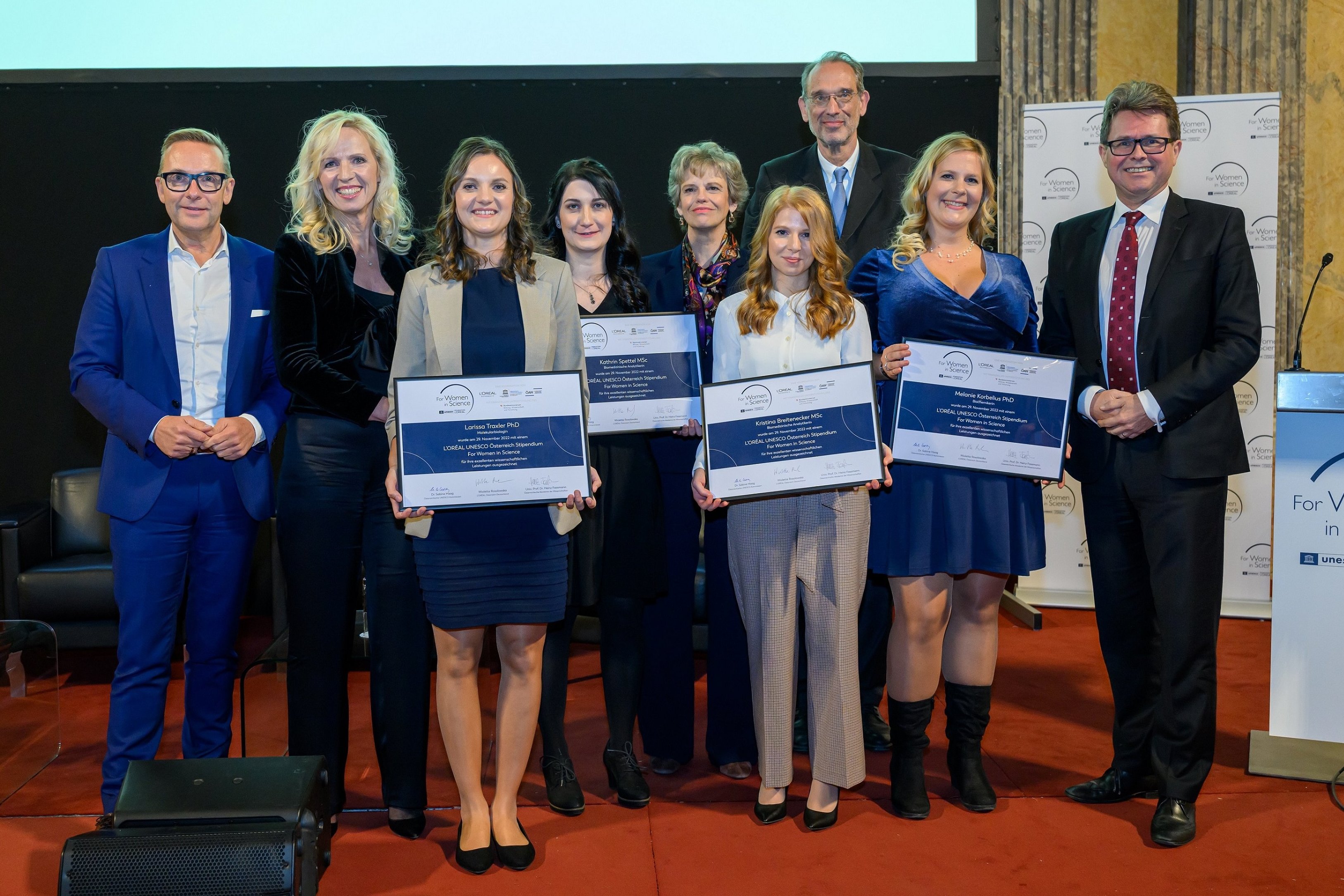 Four female scientists were honored for their research contributions as part of the "For Women in Science" scholarship program. Two of the awards, each worth EUR 25,000, went to the two biomedical analysts Kristina Breitenecker and Kathrin Spettel from MedUni Vienna.
Kristina Breitenecker (born 1995 in Vienna) from the Center for Cancer Research at the Medical University of Vienna is being honored for her study on the effects of the cell receptor "Axl" on the development and progression of hepatocellular carcinoma (HCC). She also wants to find out whether "Axl" could be a potential marker for the effectiveness of immunotherapies against HCC.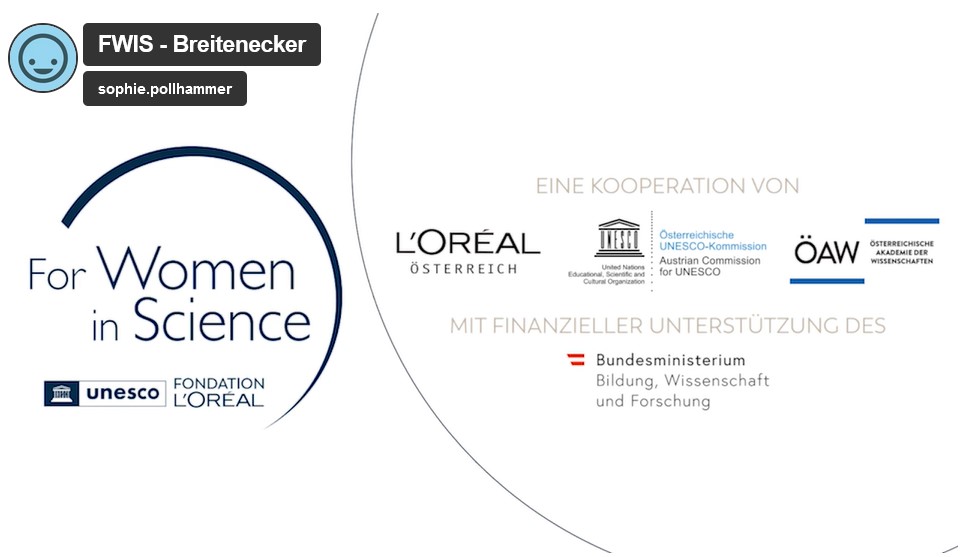 Kathrin Spettel (born 1988 in Feldkirch, Vorarlberg) from the Department of Clinical Microbiology at MedUni Vienna's Clinical Institute for Laboratory Medicine received the grant for her research work on molecular resistance mechanisms in fungal infections using next-generation sequencing. Her goal is to determine which antifungal substances can be used for therapy.
Two other grants went to Melanie Kobelius from the MedUni Graz for research work on the isolation and characterization of different lipid stores in human intestinal cells and to Larissa Traxler from the University of Innsbruck for her investigations into the influence of cellular sugar metabolism on nerve cells in Alzheimer's patients.
The "For Women in Science" scholarships have been awarded annually since 2007 by the cosmetics group L'Oreal together with the Austrian UNESCO Commission and the Academy of Sciences (ÖAW) and are financially supported by the Ministry of Education. They are aimed at doctoral students and post-docs in natural sciences, medicine and mathematics. The award is intended to make it easier for promising female talents, who are also role models for girls and women with scientific ambitions, to start an academic career and to draw attention to the urgency of using the potential of female scientists, it was said at the award ceremony. (Source: APA)