#gemeinsamgegenkrebs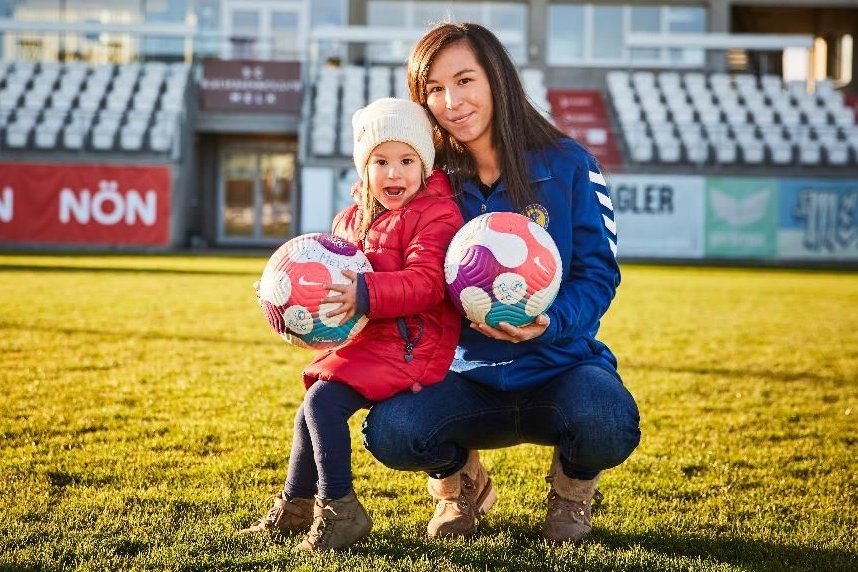 Under the motto "together against cancer", the SC Rathauskeller Melk and Carina Bicek invited to an exciting benefit game in favor of the Center for Cancer Research on Sunday, March 19, 2023 in the Schuberth Stadium.
A few days after the birth of her second child - son Kiyan - Carina Bicek was diagnosed with colon cancer, which was immediately followed by an emergency surgery. The life of the young family was turned upside down from one minute to the next.
In the months that followed, Carina underwent numerous chemotherapy treatments and several surgeries. Even in these difficult times, she did not lose her courage and confidence to return to the field.
On the occasion of the positive diagnosis "one year cancer-free", the SC Rathauskeller Melk organized a benefit game in the Schuberth Stadium Melk to collect donations for cancer research and to hand over a donation check for € 8,200.00.
With the donations received after the benefit game, the total amount was increased to a total of € 10,400.00.
Carina Bicek celebrated her comeback on this day in the Schuberth Stadium in a preparatory game against the partner club Union Kleinmünchen!
THANK YOU!
---