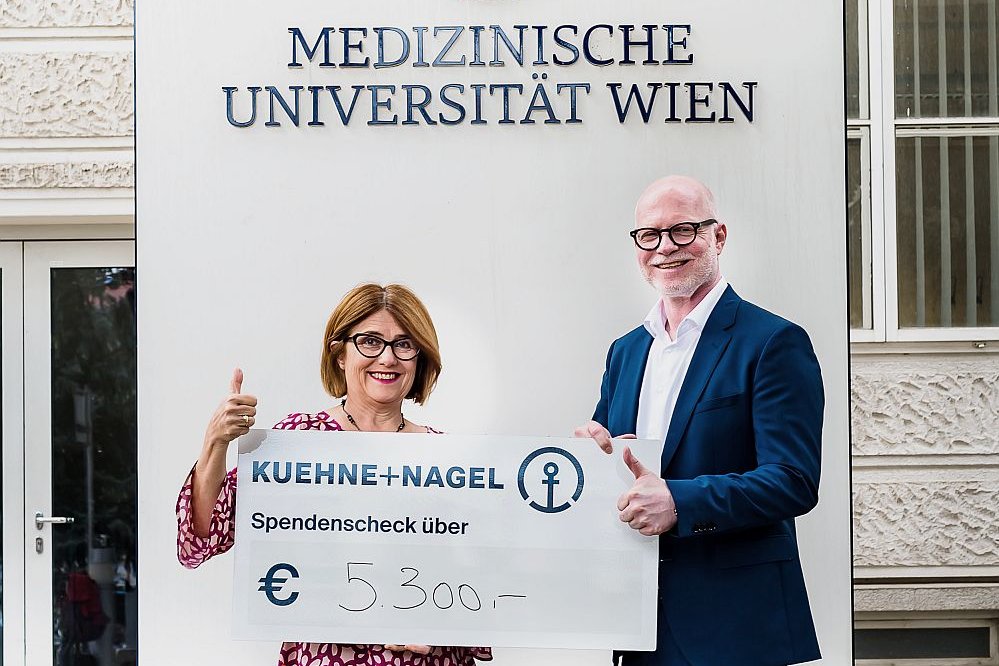 Kuehne+Nagel is a long-standing partner of the Cancer Research Run and has also supported the KFL 2021 with a gold sponsorship worth EUR 10,000.
General Manager of Kuehne+Nagel Austria, Franz Braunsberger, presents Prof. Maria Sibilia with the donation check worth EUR 5,300, which the company team collected for the Cancer Research Run.
All donations received during the Cancer Research Run go 100% to the Cancer Research Initiative to promote cancer research projects at the Medical University of Vienna.
We say thank you and are already looking forward to the 16th Cancer Research Run on October 8th, 2022.