Research Focus
Chemotherapy and therapy with small targeted molecules are two major strategies for therapy of human cancer at the disseminated stage. During the last decades, thousands of compounds have been developed and consequently have improved therapy effectiveness.
However, even when using new targeted therapeutics, such therapy is often limited by strong side effects, resistance development and insufficient tumor accumulation.
The research of this group is focused on the development of several new strategies to overcome these limitations:
Improvement of anticancer activity by smart drug combinations;
Development of new targeting strategies to increase drug delivery to the tumor tissue (in cooperation with the Institute of Inorganic Chemistry, Vienna within "Forschungsplattform Translational Cancer Therapy Research";
Investigation on the mechanisms underlying the sensitivity/resistance of cancer cells against new anticancer drugs to define the patient collective which will profit most from chemotherapy.
Selected Publications
Albumin-targeting of an oxaliplatin-releasing platinum(iv) prodrug results in pronounced anticancer activity due to endocytotic drug uptake in vivo
Schueffl H, Theiner S, Hermann G, Mayr J, Fronik P, Groza D, van Schonhooven S, Galvez L, Sommerfeld NS, Schintlmeister A, Reipert S, Wagner M, Mader RM, Koellensperger G, Keppler BK, Berger W, Kowol CR, Legin A, Heffeter P*.
Chem Sci. 2021 Aug 26;12(38):12587-12599. doi: 10.1039/d1sc03311e.
This publication was also awarded by the CCC best paper award in 2021 (to SH).
Cancer Cell Resistance Against the Clinically Investigated Thiosemicarbazone COTI-2 Is Based on Formation of Intracellular Copper Complex Glutathione Adducts and ABCC1-Mediated Efflux
Bormio Nunes JH, Hager S, Mathuber M, Pósa V, Roller A, Enyedy ÉA, Stefanelli A, Berger W, Keppler BK, Heffeter P* (shared last author), Kowol CR.
J Med Chem. 2020 Nov 25;63(22):13719-13732. doi: 10.1021/acs.jmedchem.0c01277.
High copper complex stability and slow reduction kinetics as key parameters for improved activity, paraptosis induction and impact on drug-resistant cells of anticancer thiosemicarbazones
Hager S, Pape VFS, Pósa V, Montsch B, Uhlik L, Szakács G, Tóth S, Jabronka N, Keppler BK, Kowol CR, Enyedy EA, Heffeter P*.
Antioxid Redox Signal. 2020 Aug 20;33(6):395-414. doi: 10.1089/ars.2019.7854.
The thiosemicarbazone Me2NNMe2 induces paraptosis by disrupting the ER thiol redox homeostasis based on protein disulfide isomerase inhibition
Hager S, Korbula K, Bielec B, Grusch M, Pirker C, Schosserer M, Liendl L, Lang M, Grillari J, Nowikovsky K, Pape VFS, Mohr T, Szakács G, Keppler BK, Berger W, Kowol CR, Heffeter P*.
Cell Death Dis. 2018 Oct 15;9(11):1052. doi: 10.1038/s41419-018-1102-z.
Bacterial Ghosts as Adjuvant to Oxaliplatin Chemotherapy in Colorectal Carcinomatosis
Groza D, Gehrig S, Kudela P, Holcmann M, Pirker C, Dinhof C, Schueffl HH, Sramko M, Hoebart J, Alioglu F, Grusch M, Ogris M, Lubitz W, Keppler BK, Pashkunova-Martic I, Kowol CR, Sibilia M, Berger W, Heffeter P*.
Oncoimmunology. 2018 Feb 16;7(5):e1424676. doi: 10.1080/2162402X.2018.1424676.
All Publications
Presentation Walter Berger, Petra Heffeter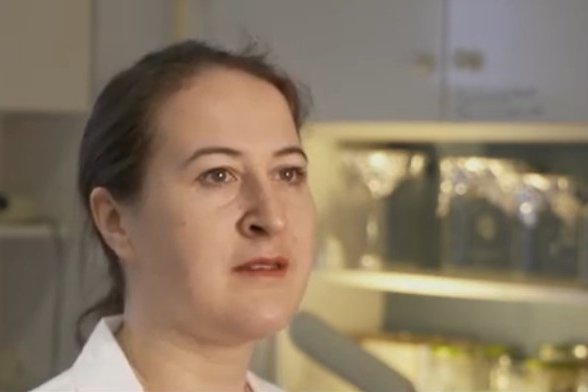 Financial Support
AWS Prize 2015
Fonds der Stadt Wien für innovative interdisziplinäre Krebsforschung
Herzfelder'sche Familienstiftung
Initiative Krebsforschung