Research Focus
The spread of cells from the primary cancer to distant organs - denoted as metastasis - is the most fearsome aspect of cancer. The metastatic process has exceptional clinical relevance and represents the major reason for the death of cancer patients.
We focus on highly aggressive liver cancers and the molecular mechanisms responsible for driving progression the disease. Changes in cancer cell plasticity by epithelial to mesenchymal transition are of particular interest for local cell invasion, immune cell interactions in the tumor microenvironment and drug resistance.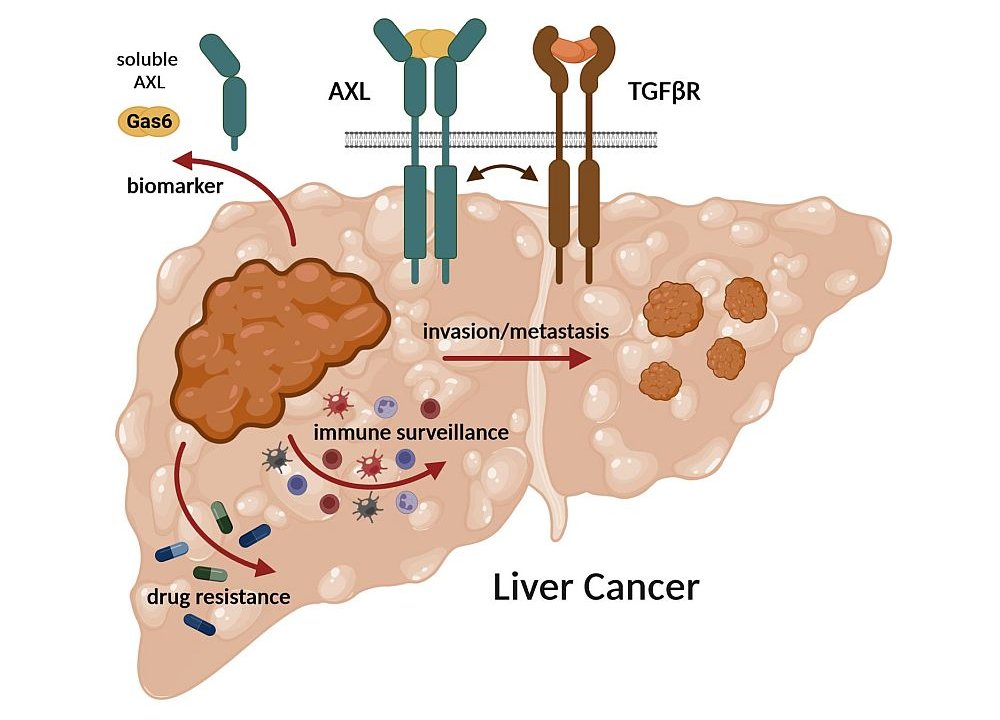 In particular, we aim at understanding the role of the receptor tyrosine kinase AXL and TGF-β signaling in these processes as both are crucially involved in regulating cancer cell functions and the composition of the tumor microenvironment by their molecular collaboration.
Hypothesis-driven models translated into pre-clinical and clinical settings are used to identify and functionally characterize novel targets amenable to diagnostic/prognostic assessment and therapeutic intervention of liver cancer.
Selected Publications
Transforming Growth Factor-β and Axl Induce CXCL5 and Neutrophil Recruitment in Hepatocellular Carcinoma.
Haider C, Hnat J, Wagner R, Huber H, Timelthaler G, Grubinger M, Coulouarn C, Schreiner W, Schlangen K, Sieghart W, Peck-Radosavljevic M, Mikulits W.
Hepatology. 2019 Jan;69(1):222-236. doi: 10.1002/hep.30166
Soluble Axl is an accurate biomarker of cirrhosis and hepatocellular carcinoma development: results from a large scale multicenter analysis.
Dengler M, Staufer K, Huber H, Stauber R, Bantel H, Weiss KH, Starlinger P, Pock H, Klöters-Plachky P, Gotthardt DN, Rauch P, Lackner C, Stift J, Brostjan C, Gruenberger T, Kumada T, Toyoda H, Tada T, Weiss TS, Trauner M, Mikulits W.
Oncotarget. 2017 Jul 11;8(28):46234-46248. doi: 10.18632/oncotarget.17598
The PDGFRα-laminin B1-keratin 19 cascade drives tumor progression at the invasive front of human hepatocellular carcinoma.
Govaere O, Petz M, Wouters J, Vandewynckel YP, Scott EJ, Topal B, Nevens F, Verslype C, Anstee QM, Van Vlierberghe H, Mikulits W, Roskams T.
Oncogene. 2017 Nov 23;36(47):6605-6616. doi: 10.1038/onc.2017.260.
All Publications
Vorstellung Wolfgang Mikulits, Michael Grusch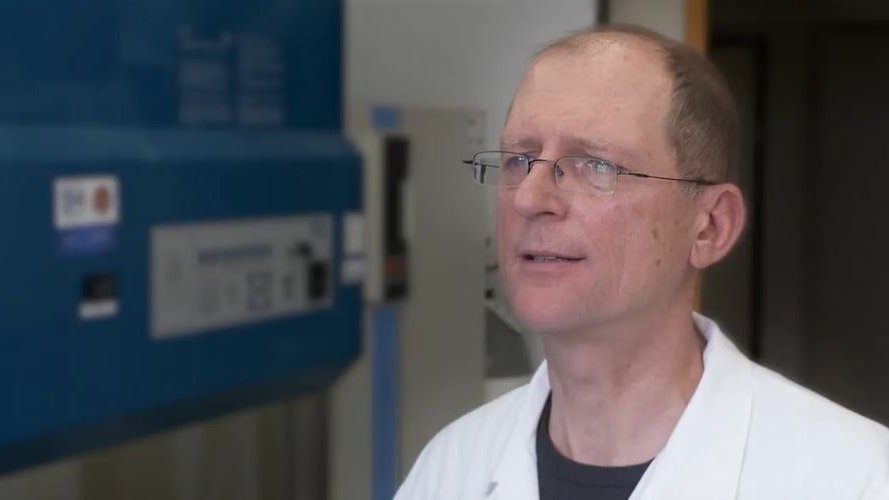 Financial Support
Austrian Science Fund (FWF) doc.funds program DOC 59-B33, FWF P31720, FWF P25356, FWF P20905, FWF T597-B13, FWF P19598, SFB F2806, FWF 15435
Oesterreichische Nationalbank - Anniversary Fund
Herzfelder'sche Family Foundation
Hochschuljubiläumsfonds der Stadt Wien
OEAD Austria - Czech Republic
OEAD Austria - Spain