Research Focus
Therapy resistance in cancer
Elucidating the molecular basis of therapy resistance in cancer is an unmet clinical need.
Our aim is to characterize the evolution of cancer therapy resistance. Based on preliminary results we hypothesize that therapy resistance is linked to the rare population DTP cells that survive treatment through the stabilization of transient drug-induced phenotypes, until mechanisms ensuring stable drug resistance emerge. Our aim is to characterize tumors during different stages of therapy to identify vulnerabilities of this adaptive process.
Effective targeting of DTPs will result in a paradigm shift, changing the focus from countering drug resistance mechanisms to preventing or delaying therapy resistance, leading to improved treatments of patients.
In 2020, we established a research consortium within the university, and successfully applied for funding from the FWF Doc-fund to establish an excellence-based graduate training program.
Selected Publications
Unshielding Multidrug Resistant Cancer through Selective Iron Depletion of P-Glycoprotein-Expressing Cells
Cserepes M, Türk D, Tóth S, Pape VFS, Gaál A, Gera M, Szabó JE, Kucsma N, Várady G, Vér-tessy BG, Streli C, Szabó PT, Tovari J, Szoboszlai N, Szakács G.
Cancer Res. 2020 Feb 15;80(4):663-674. doi: 10.1158/0008-5472.CAN-19-1407.
Establishment and Characterization of a Brca1-/-, p53-/- Mouse Mammary Tumor Cell Line
Hámori L, Kudlik G, Szebényi K, Kucsma N, Szeder B, Póti Á, Uher F, Várady G, Szüts D, Tóvári J, Füredi A, Szakács G.
Int J Mol Sci. 2020 Feb 11;21(4). doi: 10.3390/ijms21041185.
In vivo characterization of [18F]AVT-011 as a radio-tracer for PET imaging of multidrug resistance
Kannan P, Füredi A, Dizdarevic S, Wanek T, Mairinger S, Collins J, Falls T, van Dam RM, Ma-heshwari D, Lee JT, Szakács G, Langer O.
Eur J Nucl Med Mol Imaging. 2019 Nov 15;. doi: 10.1007/s00259-019-04589-w.
Pegylated liposomal formulation of doxorubicin overcomes drug resistance in a genetically engineered mouse model of breast cancer
Füredi A, Szebényi K, Tóth S, Cserepes M, Hámori L, Nagy V, Karai E, Vajdovich P, Imre T, Szabó P, Szüts D, Tóvári J, Szakács G.
J Control Release. 2017 Sep 10;261:287-296. doi: 10.1016/j.jconrel.2017.07.010.
Predicting drug sensitivity and resistance: profiling ABC transporter genes in cancer cells
Szakács G, Annereau JP, Lababidi S, Shankavaram U, Arciello A, Bussey KJ, Reinhold W, Guo Y, Kruh GD, Reimers M, Weinstein JN, Gottesman MM.
Cancer Cell. 2004 Aug;6(2):129-37. doi: 10.1016/j.ccr.2004.06.026.
All Publications
Presentation Gergely Szakacs, Agnes Csiszar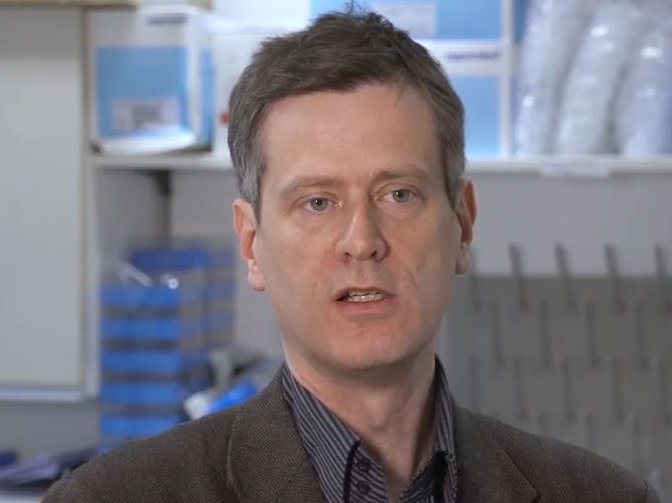 Financial Support
EU/Horizont 2020
Fonds des Bürgermeisters der Bundeshauptstadt Wien (Agnes Csiszar)
FWF Der Wissenschaftsfonds: Dok 59
DOC-Stipendium der Österreichischen Akademie der Wissenschaften (Silvia Steinbauer)