Research Focus
Tumors are increasingly being recognized as organs consisting of cancer cells and a variety of cells composing the "tumor microenvironment" which include immune cells, vascular cells and fibroblasts. These stromal cells significantly contribute to malignant progression.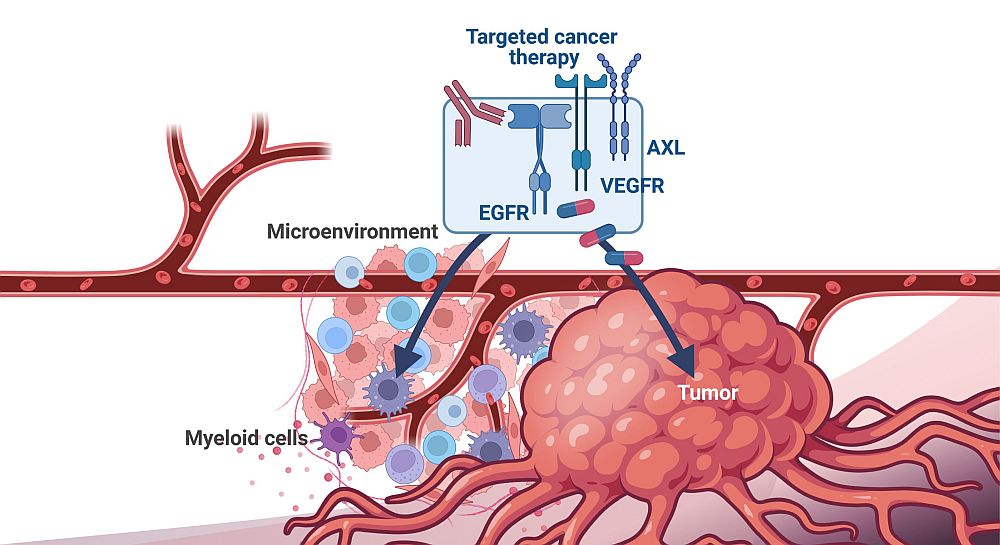 Using the mouse as a model system we aim to understand the role of Epidermal Growth Factor Receptor (EGFR) signaling in cancer cells, in tumor stromal cells and their complex interaction. The ultimate goal is to translate this knowledge to human patients to develop rational and effective therapies for the treatment of human cancer.
Selected Publications
Psoriatic skin inflammation is promoted by c-Jun/AP-1-dependent CCL2 and IL-23 expression in dendritic cells.
Novoszel P, Holcmann M, Stulnig G, De Sa Fernandes C, Zyulina V, Borek I, Linder M, Bogusch A, Drobits B, Bauer T, Tam-Amersdorfer C, Brunner PM, Stary G, Bakiri L, Wagner EF, Strobl H, Sibilia M.
EMBO Mol Med. 2021 Apr 9;13(4):e12409. doi: 10.15252/emmm.202012409. Epub 2021 Mar 16.
Hair eruption initiates and commensal skin microbiota aggravate adverse events of anti-EGFR therapy.
Jörg Klufa, Thomas Bauer, Buck Hanson, Craig Herbold, Philipp Starkl, Beate Lichtenberger, Dagmar Srutkova, Daniel Schulz, Igor Vujic, Thomas Mohr, Klemens Rappersberger, Bernd Bodenmiller, Hana Kozakova, Sylvia Knapp, Alexander Loy, Maria Sibilia;
Sci Transl Med. 2019 Dec 11;11(522):eaax2693. doi: 10.1126/scitranslmed.aax2693.
EGFR in Tumor-Associated Myeloid Cells Promotes Development of Colorectal Cancer in Mice and Associates With Outcomes of Patients.
Srivatsa S, Paul MC, Cardone C, Holcmann M, Amberg N, Pathria P, Diamanti MA, Linder M, Timelthaler G, Dienes HP, Kenner L, Wrba F, Prager GW, Rose-John S, Eferl R, Liguori G, Botti G, Martinelli E, Greten FR, Ciardiello F, Sibilia M.;
Gastroenterology. 2017 Jul;153(1):178-190.e10. doi: 10.1053/j.gastro.2017.03.053. Epub 2017 Apr 9.
EGFR is required for FOS-dependent bone tumor development via RSK2/CREB signaling.
Linder M, Glitzner E, Srivatsa S, Bakiri L, Matsuoka K, Shahrouzi P, Dumanic M, Novoszel P, Mohr T, Langer O, Wanek T, Mitterhauser M, Wagner EF, Sibilia M.;
EMBO Mol Med. 2018 Nov;10(11). pii: e9408. doi: 10.15252/emmm.201809408.
EGFR has a tumour-promoting role in liver macrophages during hepatocellular carcinoma formation.
Lanaya H, Natarajan A, Komposch K, Li L, Amberg N, Chen L, Wculek SK, Hammer M, Zenz R, Peck-Radosavljevic M, Sieghart W, Trauner M, Wang H, Sibilia M.;
Nat Cell Biol. 2014 Oct; 16(10):972-81, 1-7.
Epidermal EGFR controls cutaneous host defense and prevents inflammation.
Lichtenberger BM, Gerber PA, Holcmann M, Buhren BA, Amberg N, Smolle V, Schrumpf H, Boelke E, Ansari P, Mackenzie C, Wollenberg A, Kislat A, Fischer JW, Röck K, Harder J, Schröder JM, Homey B, Sibilia M.;
Sci Transl Med. 2013 Aug 21; 5(199):199
All Publications
Presentation Maria Sibilia, Robert Eferl, Martin Filipits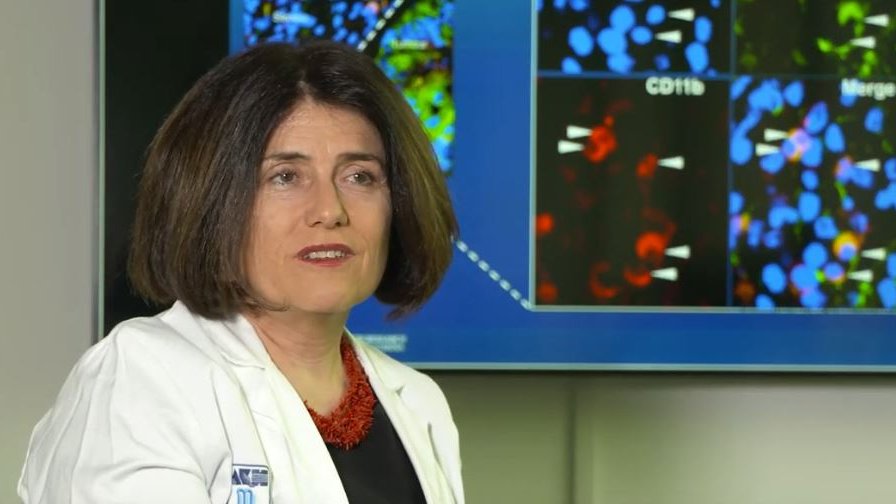 Immune research for improved cancer therapies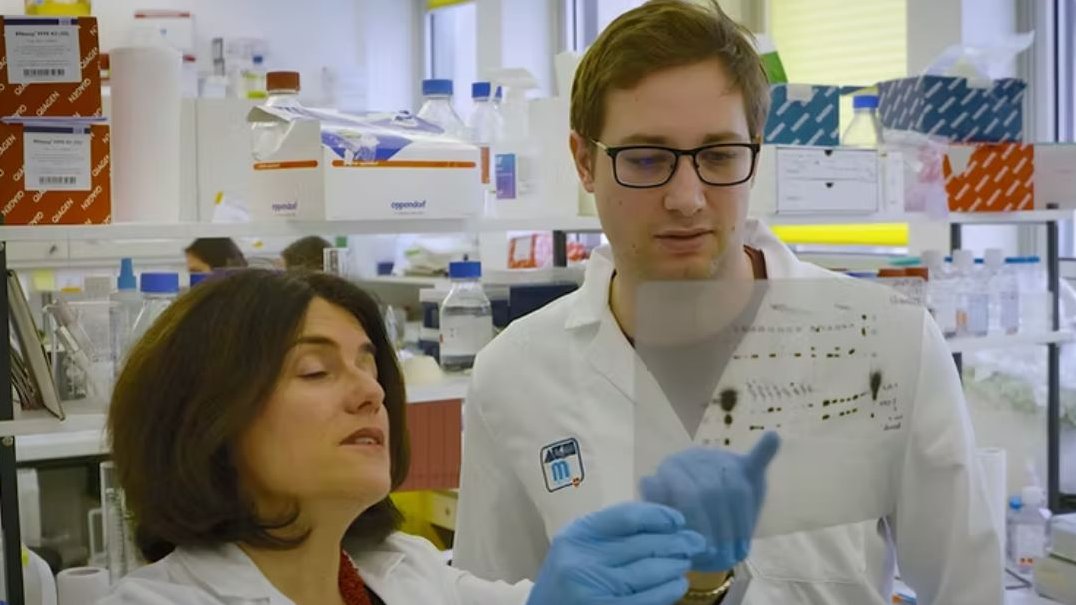 Financial Support
Der Standard: Edition Zukunft - 29.4.2022
How can we finally cure cancer?
Podcast in German:
Guest: Maria Sibilia
Host: Florian Koch, Jakob Pallinger